16 January, 2015
Malaysia Report
Malaysian 1MDB scandal was widely used by the country's opposition members to bash PM Najib Razak, but the real opposition Najib is facing comes from within the ruling party. Are UMNO party members planning to oust the prime-minister?
For the past months a public discussion is being led by DAP (Democratic Action Party) concerning the management of 1MDB, a strategic development company wholly owned by the government of Malaysia. Two of DAP's MPs: Rafizi Ramli and Tony Pua, were leading the public discourse concerning 1MDB, claiming that the company has lost over 40 Billion RM during 2014, covered for by the government and the ruling UMNO party, with Malaysian tax-payer money. However, according to UMNO supporters DAP MPs were accusing 1MDB of corruption in order to "poison" the Malaysian public's mind against the ruling party.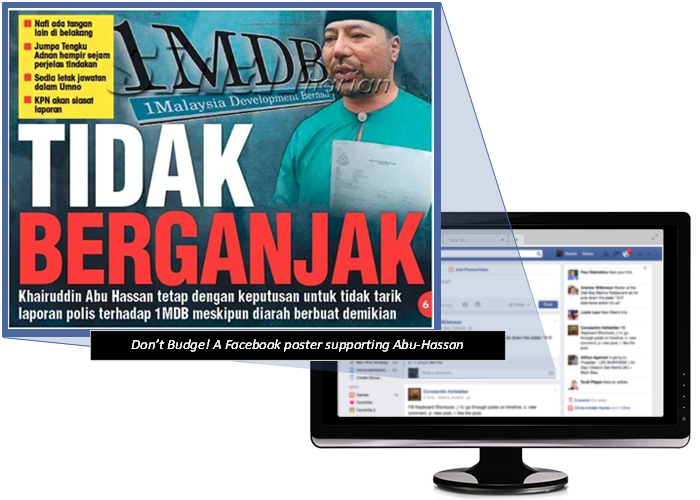 The Issue reemerged to the public discourse on December 12 2014, when Khairuddin Abu Hassan, Penang UMNO department deputy-chief, filed a police report against 1MDB, calling for the investigation of its management and representatives, responsible for the company's losses in billions, as he claimed. Shortly after Abu Hassan's actions, UMNO officials rushed to declare that the latter acted on his own free-mind without being backed by the party. Responding to the scandal, 1MDB also published an article, endorsed by UMNO, claiming any allegations against the company are based upon little understanding of Finance and Banking.
However, informed sources within Malaysia say that the real opposition the current regime is facing, comes from within. Though refraining from making comments publicly, former PM Mahathir Mohammad is said to be the man behind the move to oust Najib. Mahathir publicly withdrew his support for the Prime Minister via his blog, Che Det, in August.